We bring you a primer on Gautam Buddh Nagar Constituency with General Elections 2014 in view. Let us know our constituency!
Gautam Buddh Nagar is one of the 80 Lok Sabha (Parliamentary) constituencies in Uttar Pradesh state of Northern India. This parliamentary constituency is spread over the districts of
Gautam Buddh Nagar
and
Bulandshahr
. The constituency was formed in 2008 based on the recommendations of Delimitation Commission of India. It has five Legislative Assemblies (Vidhan Sabha) - Noida, Dadri, Jewar, Sikandrabad and Khurja which is a reserved (SC) Assembly seat.
Image: electionsinindia.com
Shri Surendra Singh Nagar
of Bahujan Samaj Party (BSP) is the incumbent Member of Parliament (MP) of the Gautam Buddh Nagar Parliamentary constituency. Presently Shri A V Rajamouli (IAS) is the District Magistrate (DM) and Sushri Nidhi Kesarwani (IAS) is the DM of Bulandshahr. While Shri Akhilesh Yadav is the Chief Minister of Uttar Pradesh and Shri B L Joshi is the Governor of the state.
Image: Nagrikmanch.com
As per the
Chief Electoral Officer of Uttar Pradesh
, the registered voters count in Gautam Buddh Nagar Parliamentary Constituency was 15.03 lakh in 2009 elections. BJP MLA Mahesh Sharma filed RTI queries in 2012 regarding the latest voters count in the constituency. It is brought to light that post 2009 elections 1.43 lakh voters were deleted mistakenly as bogus or non-existent.
Image: Chief Electoral Officer, Uttar Pradesh
However
TOI
reports the total voter count increased to 19.37 lakh on the last count in 2013. The reason for this increase is attributed to rapid urbanization and setting up of residential and commercial units at a high pace. Clearly there is an increase of 5.77 lakh registered voters for 2014 Lok Sabha elections.
With 5.77 lakh first-time voters in the Gautam Buddh Nagar constituency, Lok Sabha elections sure going to see a fresh wave of enthusiasm!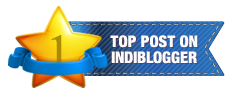 Labels: 2014, Know Your City, Nation and State, News and Opinion, Urban Living