Whatever the weather outside - hot summers, cold winters or the in-between sultry monsoons - bowling alleys in Noida are the perfect spots to chill out with family or friends. This is a sport where you don't need to be a pro to enjoy it...even the kids love bowling! Whether you are eight or eighty you'll love to watch the pins collide and tumble. It's an altogether different high to get a STRIKE flashing on the score screen when you knock down all the pins in your first throw. You bet bowling is awesome fun!
So get into your bowling shoes and strike some pins at these bowling alleys in Noida. Let the good times roll!
SMAAASH
Indulge in Twilght Bowling at UV-lit bowling alley of Smaaash at the newly opened DLF Mall of India. Smaash Noida is a world-class immersive and interactive sports entertainment zone. Enjoy your visit to Smaaash Noida which beautifully combines sports, music and dining experience.
Foodie in you can munch on the finger food from Mighty Small Cafe which everyone in Noida is raving about lately. Enjoy a game of bowling, experience the immersive VR(virtual reality) of a physics-defying roller coaster ride Finger Coaster, try your hand at popular exciting simulator games Smaash Cricket, FlyMax, Nitro Wheelie or simply play video games at the arcade.
Where: A 501, B 504, 4th Floor, DLF Mall of India, Sector 18, Noida
Time:11:30am - 10pm
Price: INR190 (Weekdays) INR240 (Weekends)
Phone: 91-120-25952111, 91-9999311141
Email: noida.enquiry @smaaash.in
Website:
Smaaash Noida
Facebook:
Smaaash Noida
(Smaaash Noida opened in April 2016. Image is sourced from their Facebook page)
EVERY OTHER DAY (e-o-d)
This16 lane bowling alley with UV lights, pulsating music in the background, comfy lounge sofas, a bar and a restaurant is a hip destination of Noida. e-o-d is also a complete family entertainment center with gaming arcade, rides and pool table. Enjoy a 20-shot bowling game free with every game you play on Tuesdays and Thursdays between 5pm and 8pm. Read more about our e-o-d experience here.
Where: Appu Ghar Express Building, Plot No 2A, Great India Place Complex, Sector 38A, Noida
Time:11.30am - 10pm
Price: INR190 (Weekdays) INR240 (Weekends)
Phone: 91-120-4247560, 91-8527991150/8527991153
Website:
appugharexpress
Facebook:
eodnoida
Shoe Rent: Included in the ticket, however, payment for socks additional if required.
GLUED, NOIDA
A two lane Brunswick bowling alley at Glued is covered with thin layer of oil which allows smooth trip to the ball making it a delightful experience. Glued also has Snooker and Pool Tables, Foosball, Table Tennis and also Motion gaming on the latest consoles XBOX, PS3 and PS4 at the Arcadium.
A perfect place for the youngsters to hang-out Glued has a giant HD projector in the Center Court to catch up with your favorite sport Live. Enjoy marathons of your favorite sitcoms or movie series at the Private Theater with a comfortable seating for 6-8 people .
Live performances at the Terrace Cafe, an in-house food court, Sheesha (Hookah) and sumptuous Italian and Mediterranean cuisine from the food partner Theos are the other attractions of this Recreation Center. Enjoy some bowling fun on weekends with your friends at this idyllic place for sports lovers and gamers.
Where: Sector 41, Aghapur, Main Dadri Road, Near Amity Campus, Noida
Time: 10am-12:30am
Price: INR150
Phone: 91-120-422 080, 91-9891339974
Facebook:
gluednoida
Shoe Rent - Included in the price
F123 at TGIP MALL
This 6 lane bowling alley at The Great India Place Mall (TGIP) offers great value for money on weekdays. The place always buzz with people on weekends while weekdays are quieter. The Arcade games, air hockey and a snacks and desserts counter make it very appealing to the younger crowd. Read about how you can pack in a movie, shopping and eating out in a fun package at this mall on a weekend along with bowling in our post How to Enjoy a Fun Sunday in Noida.
(
Update as of January 2016

- This facility has permanently closed down)
Where: Third Floor, The Great India Place, Sector 38A, Noida
Time: 11am- 10:30pm
Price: INR125 (Mon-Thu) INR180 (Fri-Sun)
Phone: 91-9582410825
Shoe Rent: Included in the price
Map of Bowling Alleys in Noida
You Might Find Useful:
Know Your City | Noida
(Read on Blog)
Disclaimer: The details provided in this blog are for information purposes only. Efforts have been made to check the veracity of these details. However, neither Noida Diary nor Bushra Muzaffar take any responsibility for any error or omission. Check with the concerned person before planning a visit to these facilities.
Subscribe: Noida Diary by Email | Facebook | Twitter | LinkedIn | YouTube
|
Noida Events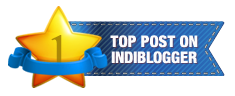 Labels: 2014, Fun Places, Know Your City, Places, Places to Visit, things to do in Noida